Cliff grew up in North Devon, and developed a love for the sea and art. Going on to gain his degree from Falmouth Art College.
He then spent several years working for charities and extreme sports companies in the area of graphic design.
Returning to live in North Devon in 2012, Cliff focused more on fine art pieces, and helped lecture in art at North Devon College.
Then in August, 2013 Cliff suffered a major stroke, losing the use of his right arm, the tool of his trade.
Cliff's positive, driven attitue, lead him to teach himself to create new artistic pieces with his left hand, producing increasingly detailed abstract work.
Cliff's giving back!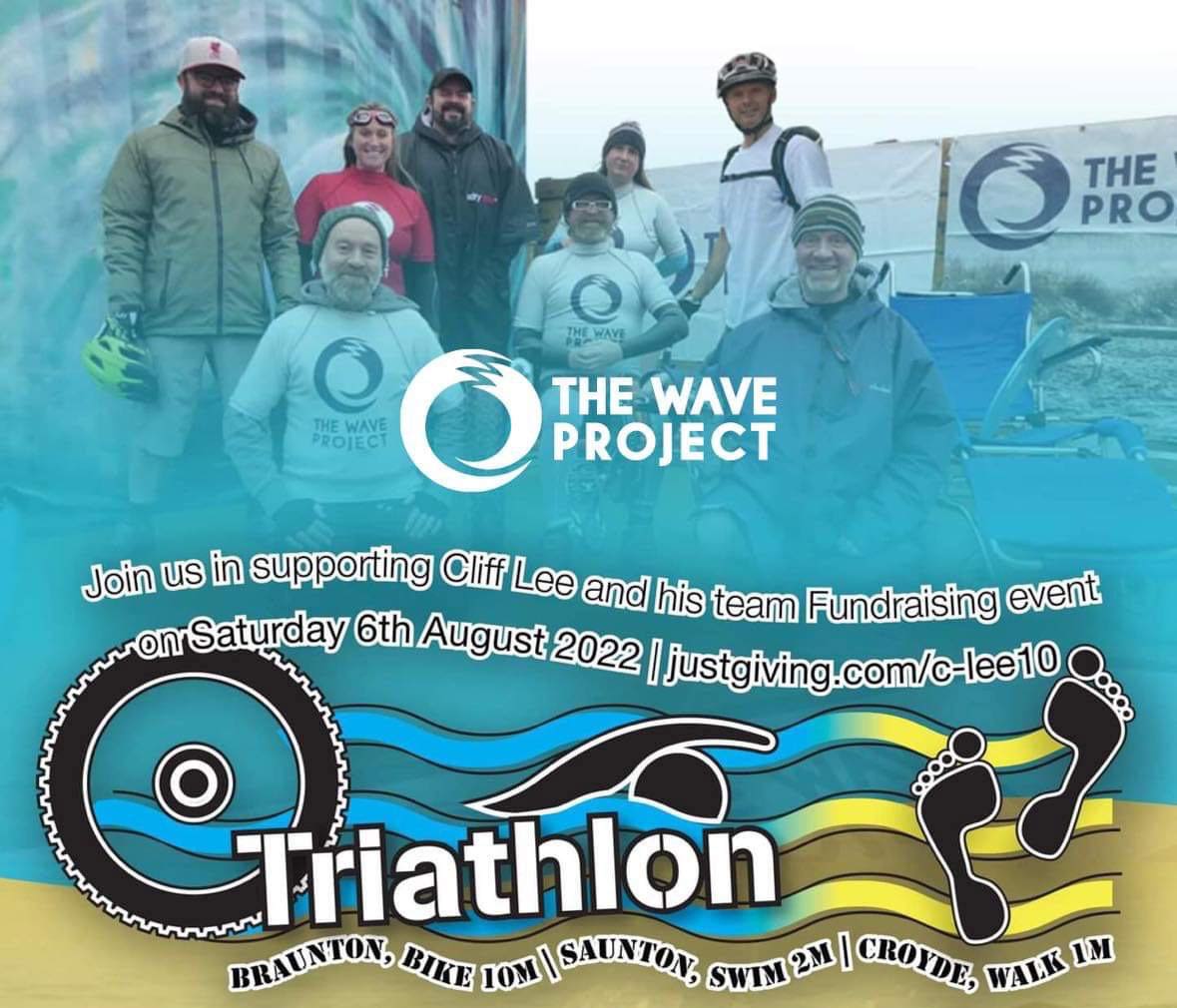 After suffering his stroke Cliff fought on to getting back into the surf with the help of adaptive surfing through charity legends - The Wave Project. The benefits of having these sessions and support has made such a difference to Cliff's life, mentally and physically.
Cliff wants to raise money for The Wave Project to help fund life-changing surf therapy for others, amazingly by completing a Triathlon on the 6th August. With the help of a small band of supporters Cliff will take on:
- Biking 10 miles, Braunton to Saunton
- Sea Swimming 2 miles, Saunton to Croyde
- Walking 1 mile along Croyde beach.
His determination and drive for enjoying a positive active life that most take for granted is a constant inspiration. Please help Cliff and The Wave Project make a positive change to the lives of others too.
Visit his Just Giving page to donate anything you can:
Cliff's JustGiving Page
A truly worthy cause to support:
The Wave Project
Past Exhibitions::
06th June - 30th October 2018 - The Blue Groove, Croyde
19th November - 15th December 2016 - Goodwin Gallery, Petroc, Barnstaple, North Devon. EX31 3NJ.
13th June - 5th September 2016 - Landmark Theatre, Ilfracombe, North Devon.
24th October - 1st December 2016 - The Goodwin Gallery, Petroc, Barnstaple, North Devon